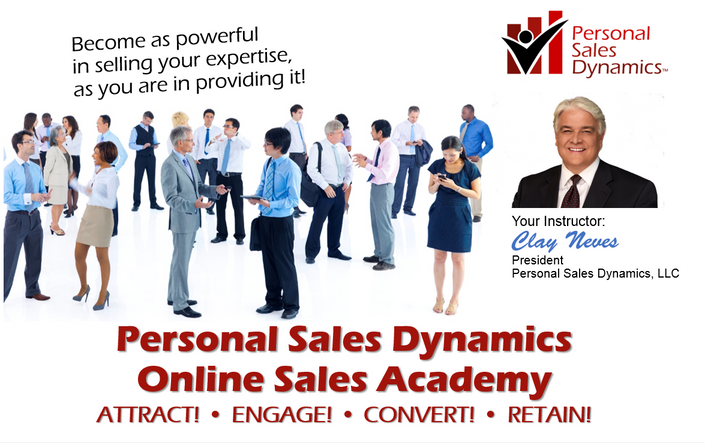 Sales REALations™ - Master the Fine Art of Relationship Selling
Be as POWERFUL in ATTRACTING, ENGAGING, CONVERTING, and RETAINING Clients as You Are In Serving Them
Enroll in Course
Personal Sales Dynamics is geared toward the business owner and self-employed professional who may not come from a sales or sales management background but bears the primary responsibility for selling. You will learn the principles, practices, presentations and processes that will multiply your sales results.

The quality of your business is dependent on the quality and quantity of your business relationships. Learn what common mistakes may be killing your business relationships, even before they start, and the principles and practices that will systematically attract, convert, and retain more of your perfect clients year after year.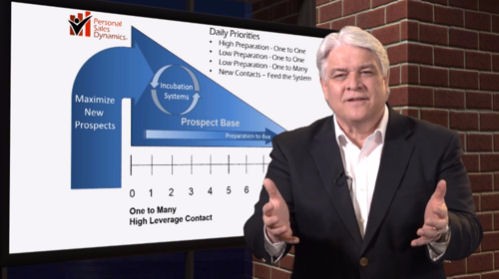 Clay will share with you his unique principles and practices that will empower you to:

Build Lifetime Profitable Relationships
Take Skin-Deep Networking Clear to the Bone
Constantly Expand Repeat & Referral Business
Explore, Define and Crystalize Your Unique Value
ATTRACT Prospective Clients Who WANT to Meet
ENGAGE Them to Learn Their REAL Motivators
CONVERT Them to PAYING Clients Quicker, Easier
RETAIN Them as Repeat Clients and Advocates
Avoid Conditioned Responses That Kill Sales
Trigger Conditioned Responses That Build Commitment
Unleash the POWER of Asking the Right Questions
Prevent Most Objections and Sales-Killers
Turn Sales Resistance Into Buying Commitment
Leverage Strategic Partnering Opportunities
Implement Sales Processes and Systems to Multiply Sales
Measure and Manage Sales Performance
AND MUCH MORE...
PLUS WEEKLY VIDEO CONFERENCES TO APPLY WHAT YOU'VE LEARNED!

Most importantly your selling will become more personal, more powerful, in attracting, engaging, converting and retaining your perfect clients by exponentially expanding your prosperity network of relationships to build a constant flow of repeat and referral business.
More Sales. More Profitably. More Certainly.
It's the ART and SCIENCE of multiplying your clients.
The ART makes it FUN...
The SCIENCE makes it CERTAIN!
Your Instructor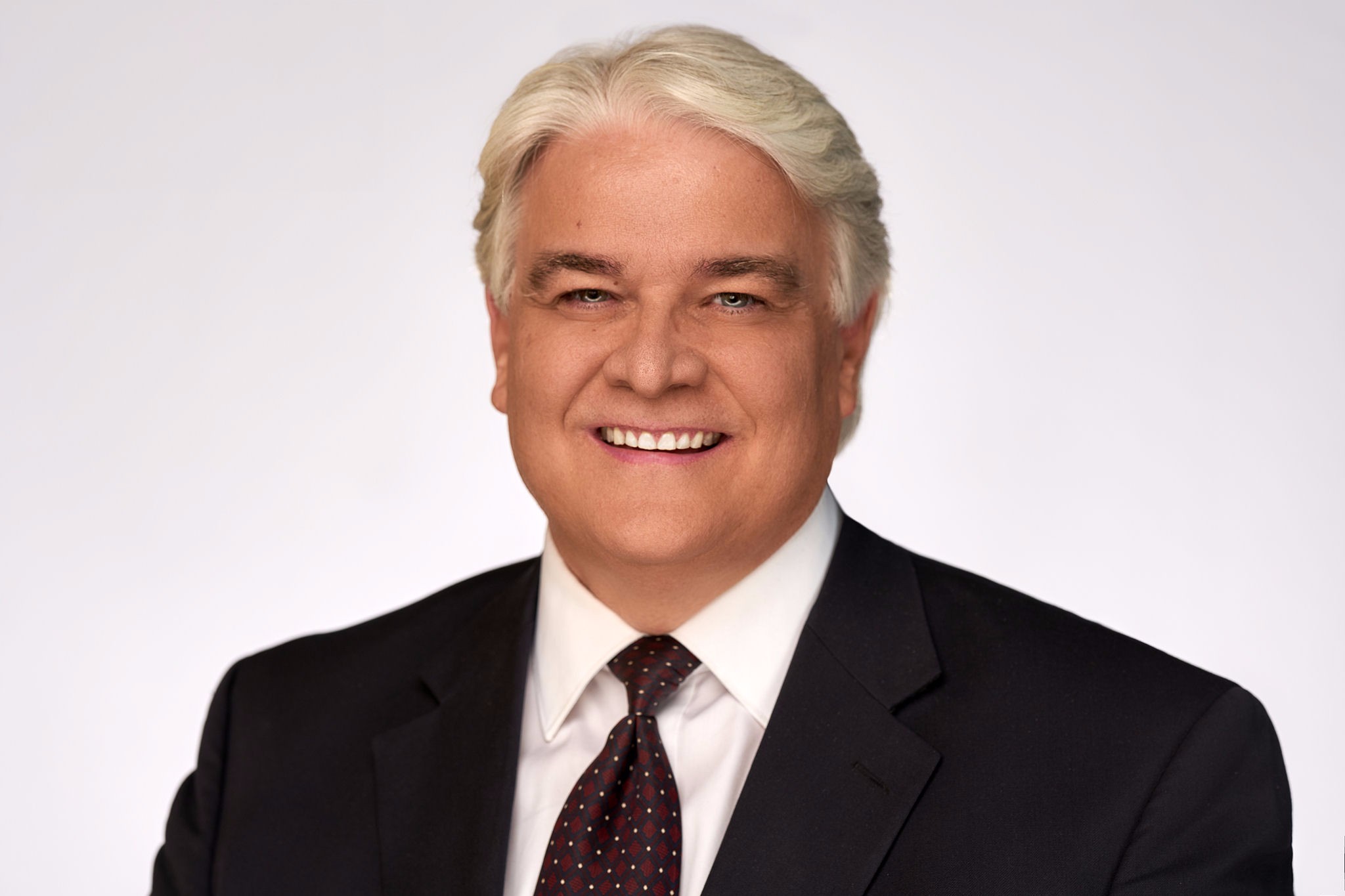 Clay Neves specializes in making it simple, fun and profitable to multiply your business relationships and sales results. He brings over 33 years of sales management experience. He has planned, staffed, trained and managed profitable sales programs for Fortune 500 companies like Citibank, Pacific Bell, and Showtime, a record for achievement at the corporate level including an Inc. 500 award for 863% sales growth.
He has also worked with small business professionals throughout the US and Canada to achieve more consistency, predictability and control over sales results. He has refined networking and relationship building strategies and systems, including serving as a Chamber of Commerce President and providing monthly networking training to several Chambers of Commerce, and now working with CEO Space International as their State Director for Utah, networking and connecting people on a global basis.
Discover the ART and SCIENCE of getting more clients – consistently, predictably, and profitably, through the principles, practices, and processes of Personal Sales Dynamics.
Frequently Asked Questions
When does the course start and finish?
The course starts upon your enrollment and can finish as soon as you complete all the sessions, quizzes, and have your final presentation evaluation. You will receive your Sales Dynamo Certificate as you demonstrate that you have developed the sales skills outlined in the course of selling like a consultant using the power of questions to ask the right thing, in the right way, at the right time to the right person to multiply your sales!
How long do I have access to the course?
Your access across your laptop, desktop, tablet or phone, will end if not renewed, depending upon the plan that you enroll in - either after 1 months, 1 quarter, or 1 year. With the 3 month and 12 month options, you will be able to review and refresh your skills throughout the longer period and make the changes in your sales skills, habits and attitudes more permanent.
What if I am unhappy with the course?
We would never want you to be unhappy, but we don't want you to give up on your commitment to see this through either. So, if after completing the course, including worksheets and quizzes, you may request a refund of all monies paid.